Southwestern Market Bags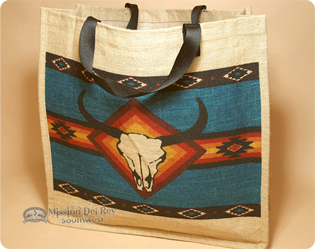 Rustic market bags with southwestern and western designs are created in traditional natural jute, durable canvas, soft cotton and colorful poly.
In Mexico, women use these carry all bags to go the the market. Buying only enough for the day or even for just one meal, market bags are used on an almost daily basis for grocery shopping trips.
Recently with supermarkets not providing bags or charging for them, these reusable market bags have become popular as a way to conserve on natural resources.