Kids Kilty Hard Sole Moccasins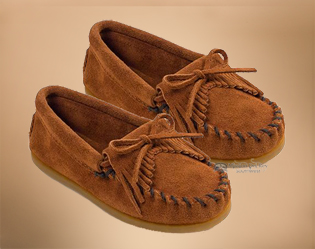 The reason these Kilty style handmade children's moccasins are one our most popular for kids is the classic design.
These suede leather Kiltys are practical as well as being extremely comfortable. And the fringed leather on the tops is the classic look kids want.
Kids love to slip their feet into these soft suede leather moccs with a flexible sole for all day comfort. These moccasins will bring a smile to the face of and child who wears them and you will love how much they love them.