Southwest Comforters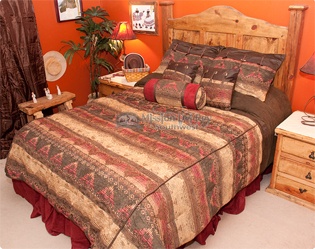 This is the perfect place to find the bright southwest comforter sets that everyone loves.
From Native design sets including chevrons and colorful blaze patterns to plush sherpa lined comforters and designer Comforter sets, your bedding will never be the same and you will love the fresh new look.
Take your time and choose the color and style that is just right for creating the bedroom atmosphere you are looking for. And, watch for matching curtains and pillows in some styles.