Tarahumara Indian Violins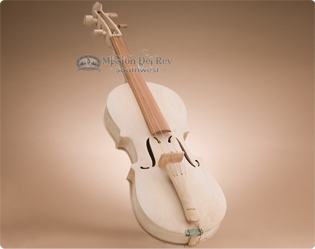 Native Tarahumara violins have an unusual tradition of being used by the Tarahumara Indians in their ceremonies. Unlike other American Indian instruments, violins are an odd but itegral part of Tarahumara culture. Each violin is made by hand using yellow pine. While not to be compared with fine violins, these have real vilolin strings, and horse hair bow and can actually be played just as the Tarahumara do.
A rustic instrument made by primitive people using hand tools, these violins may have imperfections and blemishes and are the identical Native Instruments used by the musicians during some of the most important festivals and ceremonies in which the famous Matachines dance. For a music teacher, musician or music lover, these unique Tarahumara violins are interesting cultural instruments for collecting.